Aerial Classes for Kids & Adults
Trapeze | Hoop | Rope | Silks | Straps | Conditioning & Flexibility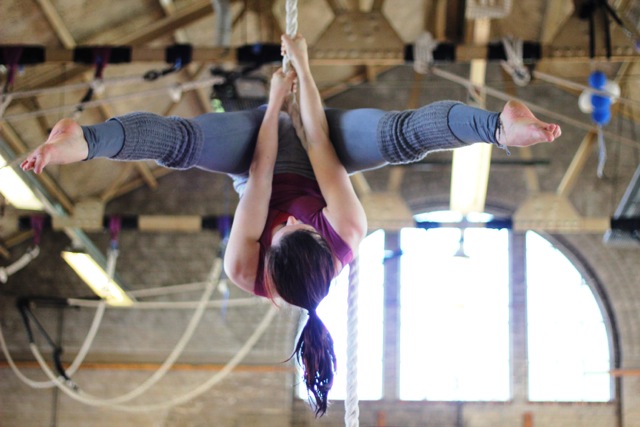 Aerial Days offer weekly classes for kids and adults in the circus aerial disciplines of: Trapeze, Hoop, Straps, Silks, Rope and Conditioning & Flexibility.
Our classes offer a stimulating way to exercise and keep fit. We focus on the gradual development and safe progression of aerial skills in a supportive, friendly and fun environment for beginners as well as more experienced aerialists.
Aerial Days classes are taught by skilled aerial teachers that have trained and performed as professional circus aerial performers. Our teachers strive to develop and cultivate effective and fun teaching practices.
Check out @aerialdays on Instagram
Kids and Adult Classes
Top Gym
Brookfield Primary School
Croftdown Rd
NW5 1HB
Equipment
5 Trapezes

4 Ropes

4 Hoops

4 Silks

2 Straps

1 single point system
 
Height
4.5 metres